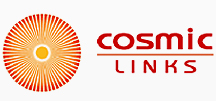 Dr Monika, Ph.D. (English) is a Spiritual Motivational Speaker having professional experience in people development. She is a great orator. To her advantage is a First class academic record with Gold Medal in English Literature.
Dr Monika has hold on many subjects. Her motivational programs have been applauded widely. Her lectures are aimed at increasing self-productivity while achieving individual and organizational goals effectively. Her workshops touch people with life changing principles and innovative ideas to achieve extraordinary results.
Her skillful oratory challenges one to 'LOOK BEYOND THE ORDINARY TO REACH THE EXTRAORDINARY'. Her lectures highlight the synergistic relationship between age-old science and modern living. More than 1,00,000 people have been benefitted from her motivational programs. She has conducted seminars and delivered keynote address for various Institutions, MNCs and Social Organizations. Her motivational address are telecast by many TV channels.
Keeping in mind her continuous & committed efforts in the field of people Development she has been honored with "Bhiwadi Gaurav" Award by Uit, Govt. of Rajasthan on Republic Day 2011
She was conferred upon the most Prestigious 'Dr Sadhna International Women Empowerment Award' by Dr Girija Vyas, chairperson, National Women Commission.