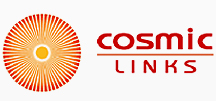 Spiritual Programs
Gita Talks
One of the greatest contributions of India to the world is Holy Gita. The Bhagavad Gita can be experienced as a powerful catalyst for transformation. This is a message addressed to each and every individual to solve the vexing problem of overcoming the present and progress towards a bright future.
The traditional text of Bhagavad Gita is unfolded dynamically by Dr Monika to all groups from industrialists, executives and young professionals to students and homemakers to achieve success, happiness and personal growth.
Spiritually Enlightening Sessions
Dr Monika's expertise lies in synthesizing 'ancient wisdom' of east and 'modern management principles' of west appealing a wide spectrum of society through thought provoking enlightening sessions.
Focus Areas
Program Title

Concept of an individual's mechanism & obstacles in the path of self improvement

Science of the Self

Understanding the Law of Karma (Action) & the
concept of Yajna

Value of Action

Detailed focus on thoughts as the real currency of success

Cosmic Secret of Success

Actualization of vision & exploring different styles of leadership

Vision and Leadership

How to be happy & peaceful in a piecemeal world

Happiness : The Real Self