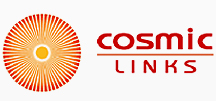 Youth Empowerment Programs
Tremendous stress, peer pressure, generation gap, diffidence to face changes and challenges, career uncertainties and a host of other factors take a heavy toll on the youth today.
Our Youth Empowerment Programs are capable enough to guide today's youth for success in different areas of life intrinsic as well as extrinsic.
Time Management : The 5 S Way
Communication and Presentation Skills
Setting Powerful Goals and Achieving them
Handling Anger and Diffidence
Self Confidence Building
Focus Area
These speacialised Half day / Full day workshops focuses on techniques to impact, educate and inspire participants to move towards Holistic Development of the Individual.