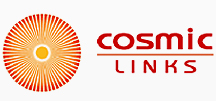 Cosmic Links Motivational Academy
The world is full of challenges as the ocean is full of waves. In today's world of cut throat competition where the buzz word is "Survival of the Fittest", an organization can survive only when its people are more positive, productive and enthusiastic to take the organization to the heights of SUCCESS.
Cosmic Links Motivational Academy has been established by Dr Monika with the vision of reintegrating different aspects of a human being with the resuscitation of fundamental values in the light of modern knowledge.
Her motivational programs seek the harmony of individual efforts not in any makeshift way, but within the frame-work of the Moral Order seeking the CREATIVE ART OF LIVING so that an individual may be motivated, understanding the harmonies underlying his true nature.
We deal with the most valuable asset available to your organization, the human being. Our programs aim to achieve the following:


Improved Quality of work.
Better engagement into Action.
Change in Attitude for betterment.
Increased Happiness and Energy.
Improved Productivity and Profits