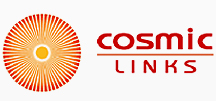 Her Power Packed Sessions appeal to a wide range of people. She has expertise in conveying even the most complicated theme in a simple way
Shivani Chauhan,
Bharti Walmart Ltd

Her practical, most inspiring & dynamic  ideas are the tools to become a successful person in every area of life.
Ram Prakash, President,
Bhiwadi Manufacturers Association
Her style is lucid. Her speech coherent…
Satish Agarwal,
M.D., Kamdhenu Ispat Ltd.

"Real style... Practical application... Illustrative stories"
Ch Ram Narayan,
President, BCCI

Her motivational sessions inspire one to delve deep into the realms of personal effectiveness and individual happiness.
M K Singhvi,
Vice President, Shree Cement Ltd

She adopts interactive approach as compared to the Dos & Donts approach of many other motivators.
Dr Rajveer Choudhary,
COO, Kajaria Ceramics Limited

One can always feel an uninterrupted flow of energy during all her seminars.
Deepak Kumar,
Dy Manager, Mahindra & Mahindra Ltd

Her presentation of any inspirational topic is uplifting, entertaining and enlightening.
J Kalra, CEO,
Rallison Electricals Ltd

She is the Best, an amazing, one-of-a-kind speaker.
Vipin Kaushal,
GM, YKK India Pvt Ltd

I feel very fortunate to have listened to Dr Monika at this years' NIRC conference….
CA Atul K Gupta, Ex Chairman,
NIRC of ICAI

Her Motivational Programs are Power packed with information and insight…
Atul K Sharma, Manager,
Daikin
Articulate and extremely polished…
AV S Gahlot,
Classic Enterprises Ltd

Very well versed in the topic...
Hemant Kaushik,
Autoliv
She is a fine presenter...keeps audience interested throughout the program…
Abhishek Sharma,
JSW Energy Ltd

Innovative ideas and stories, very good ending…
K M Gangawat, Director,
Punjab & Sindh Bank
The knowledge and information that I have learned in just a few short hours is priceless;…
S Tyagi, CEO,
Spark TG
Her ability to connect to a variety of personalities, cultures, and ages is a true gift!
Dr Piyush,
Rotary Club, Noida
She has the rare gift of communicating life enriching ideas in a highly effective manner.
Delhi Vaarta
She always gives real world examples of innovation…
Ramesh Agarwal,
CMD, DRS Group
Good message - more people need to hear this…
N K Zutshi,
Head HR, BKT
Keeps attention well - interesting…
Vineet Srivastava,
Cadence Design System P Ltd